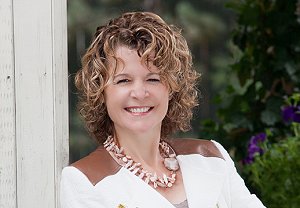 Denver Metro Family Law And Divorce Attorney
Going through a divorce is one of the most difficult times any Colorado family might face. Parents often worry about the time and cost involved in going through a divorce, not to mention child custody arrangements that must be worked out. The Golden mediation office of PJD Mediation understands these concerns, and is uniquely qualified to assist families that find themselves in this position.
Attorney Patricia J. Donahue is the owner of PJD Mediation, LLC, an office that serves the entire Denver metro area. This means she can devote her practice toward what is important to her: making sure people have a voice when they are going through a divorce and that fair and equitable agreements are reached. She is an experienced mediator, as well as an attorney, which is a key distinction from many others practicing in this area.
An Experienced Voice In Family Mediation
Not all attorneys are mediators, and not all mediators are attorneys. Patricia J. Donahue, however, is both an attorney and a mediator. That means that she is able to use her skills and experience to help people who want to resolve their divorce — and issues such as child custody, property division and child support — fairly and with as little conflict as possible. Through the process of mediation, these personal family matters can be resolved privately, outside the courtroom.
It is important to keep in mind that mediators cannot give legal advice, even if they are attorneys. However, the advantage of using an attorney mediator is that they know the law. This knowledge and experience can assist parties in reaching workable agreements. You do not need to have a lawyer to participate in mediation. However, parties are encouraged to seek the advice of a lawyer before starting the mediation process, or at any time during the process.
Contact attorney Patricia J. Donahue today to schedule a time to discuss with her whether the process of mediation is the right choice for you. Complete the online contact form or call her office at 303-919-3553.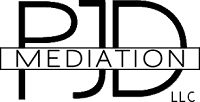 Copyright © by PJD Mediation, LLC - Patricia J. Donahue, Attorney/Mediator. All rights reserved.
The information you obtain at this site is not, nor is it intended to be, legal advice. You should consult an attorney for advice regarding your individual situation. We invite you to contact us and welcome your calls, letters and electronic mail. Contacting us does not create an attorney-client relationship. Please do not send any confidential information to us until such time as an attorney-client relationship has been established.